Best Dressed: Halloween Edition
Posted by Jones Bootmaker on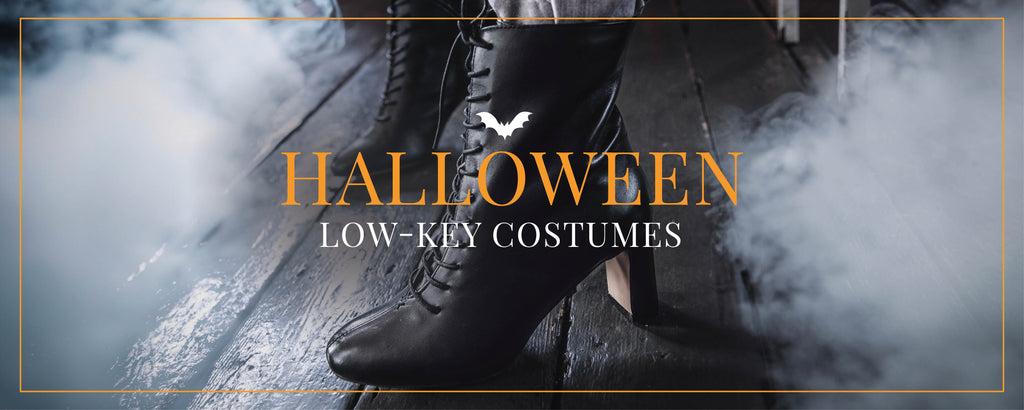 Double, double toil and trouble; 
Heels burn and blisters bubble. 
Eye of newt and toe of frog, Disposable fashion? Move along. 
Adder's fork and blind-worm's sting, Timeless tailoring, we will bring. 

IT'S SPOOKY SEASON WITCHES 
Pumpkins are carved on every window and spiced in every latte. Get ready ghouls, the costume parties are coming! 
 Here's the thing. We start planning our costume with the best intentions but (as always) the 30th rolls around and we panic, once again forced to pass off fishnets and a black dress as 'zombie'. 
No longer. If like us, you hate spending the time (and money) on an elaborate costume for one day, look no further. Our collection of low-key costume ideas have you covered. From haunted heels to terrifying trainers and oogey-boogey brogues, our styles will step you through Samhain (and every season after). 
Our Charlize Mary Janes cast a spell on any costume with their razor-sharp silhouette. Cut from supple leather with a classic stiletto heel and pointed toe, they're an essential for any witches wardrobe. 
Paired with a black dress, hat, and broom? You're ready to fly off into the night. 
Complete with a cushioned leather footbed and bewitching buckle strap, Charlize will keep you cackling through the witching hour and beyond. 

Looking to elevate the classic Cowboy costume? Lizia's bold gold leather injects instant impact to any outfit.
Confident craftsmanship, with a touch of the wild west at heart, Our Lizia leather ankle boots blend an elevated western silhouette with an elegant ruched accent. 
Do you dare to double denim? Simply add a hat and a pair of jeans and you're ready. Rawhide, refined. 
Neptune's smooth leather and vibrant shades are so sleek they're sinful. 
Neptune is a true investment piece. Timeless in design she's your wardrobe's hardest worker, taking you from desk to dancefloor, without missing a step. 
 Paired with some red face paint and a pair of devil horns? You're ready to raise hell. 

Every poltergeist needs patent block heeled boots in their wardrobe. Our Lareina boots marry high-shine 60's style with timeless craftsmanship. Balancing a statuesque heel with a classic silhouette, these boots make a striking spectre. 
Add a white sheet and you're ready to haunt any house party. The bare minimum never looked better. 
Make pumpkins chic? With LOULOU's polished leather and a personalised fit, you'll always look gourd. 
Embrace elegance with every step in our leather knee-high heeled boots. Meticulously designed for both comfort and sophistication, they're a quintessential addition to any modern wardrobe. Perfect for the pumpkin patch and city strolls alike, these boots are where timeless design meets contemporary flair.

Paired with orange face paint and green accessories? We're calling it pumpkin, with extra spice. 
Supple leather to strut down the plank. 
Cut from smooth leather, the Lenore ankle boots take inspiration from the Victoriana trend. Striking lace detailing with refined retro design, Lenore's designed to withstand stomping around the city streets. 
Looking to instantly elevate your pirate? An eyepatch, bandana and loose blouse will keep you feeling ship-shape. 
Get ready to Pillage, plunder, and strike a pose! 
Share this post