Loake Shoes: 140 Years of Shoe Making Mastery
Posted by Jones Bootmaker on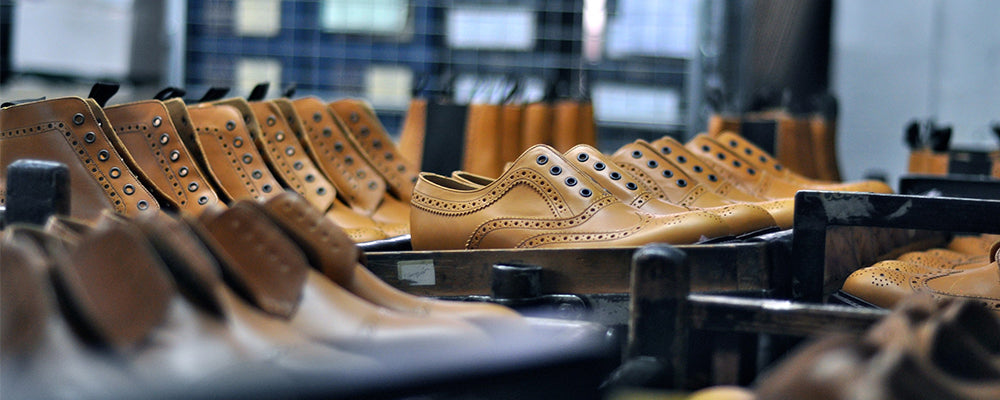 Stepping the modern man back to traditional roots, Loake has been dressing city slickers to country gents for the past 140 years. The Loake shoe is designed to accompany a gentleman through their lifetime, consider it the cure in the age of disposable fashion if you will.
A brand known for the Great British handmade, Loake has consistently defined quality through its shoemaking history. Founded by three brothers, John, Thomas and William Loake, their story started in 1880, Kettering, Northampton. Five family generations later, Loake remains valued for their ageless designs, high-quality craftsmanship and meticulous attention to detail, attributes which define their title as one of the finest shoemakers in Britain.
The Anatomy of the Loake Shoe
On average it takes eight weeks to complete a pair of Goodyear Welted Brogues, passing through the hands of some 130 specialist craftsmen, travelling through a chain 200 operations consisting of up to 75 hand-assembled pieces. Every step in the chain is skilfully executed by the eye, from the hand-clicked leather uppers to the stitched welts, laying the leather soles to hand-burnishing and dressing the shoe.
Keeping it in the Family
With a 140-year history, Loake's rich heritage is reinforced by its timeless qualities of craftsmanship, shoemaking is in the blood of each of the skilled craftsmen. Loake is more than a family business, generations of shoemakers can be found at the benches of the workshop transcending the craft through family trees, traditional skills spanning across centuries are inherited to future generations.
The Loake Classics
Share this post