The History of the Chelsea Boot
Posted by Jones Bootmaker on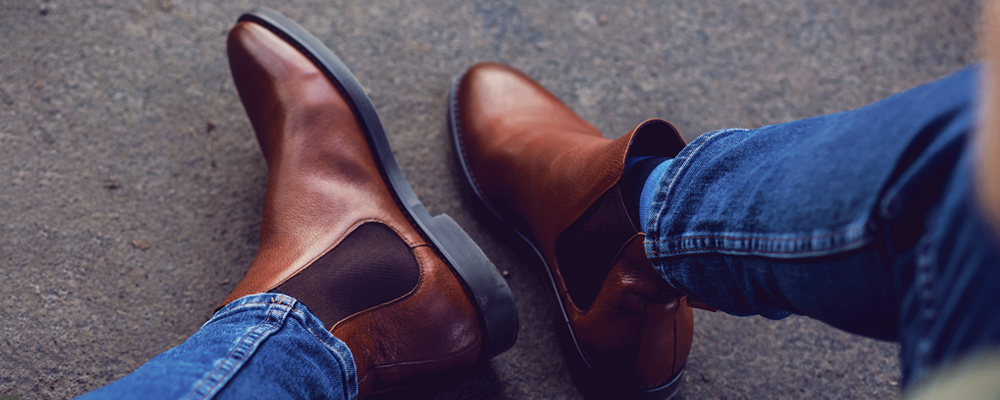 With a heritage that can be traced back to the Victorin era, the history of the Chelsea boot is a curious one. Join us as we delve into the potted history of one of Britain's greatest boot styles that have been worn by the likes of mod rockers, jockeys and Queen Victoria herself.
The traditional Chelsea boot has been a firm fashion favourite across Britain for many decades. Very little being done to alter the design after nearly two hundred years. The contemporary Chelsea boot is characterised by its close-fitting design, ankle height and elastic side panels; often styled with a pull tab or loop for both men's and ladies' fashion. 
If historical evidence stands correct, the first pair of Chelsea boots were made by Queen Victoria's bootmaker, Mr J Sparkes-Hall in 1837 for her majesty, selecting an easy pull-on design whilst retaining a refined and regal silhouette. However, this invention would not have been possible without the prior invention of vulcanized rubber by Charles Goodyear; whose son went on to invent the Goodyear Welt, an esteemed shoemaking construction that is still used to this day.
By the early 1890s, the Chelsea boot had been adopted by equestrians across the nation and became known as the 'paddock boot', gaining momentum through agricultural crowds as it was both protective and easy to slip on at a moment's notice.
Next came the 1950s, which saw the widespread adoption of the Chelsea Boot, and its contemporary naming. Worn by the cool art set who hung out around Chelsea, the 'Chelsea boot' title as we know it today was born. Popularised by the Beatles, the mods soon followed captivated by the Italian inspired design and classic look.  
Fast-forward to 2020 and Chelsea boots are a recognised wardrobe staple for everyone from country gents to high-flying city slickers. Rounded toes can give a more relaxed aesthetic, whereas a pair with a sharp chiselled toe adds smart allure perfect for teaming with a suit or formalwear. An infinitely adaptable and undatable style, there is a Chelsea boot for every look.
For Him
For Her
Share this post