The History of the Loafer
Posted by Jones Bootmaker on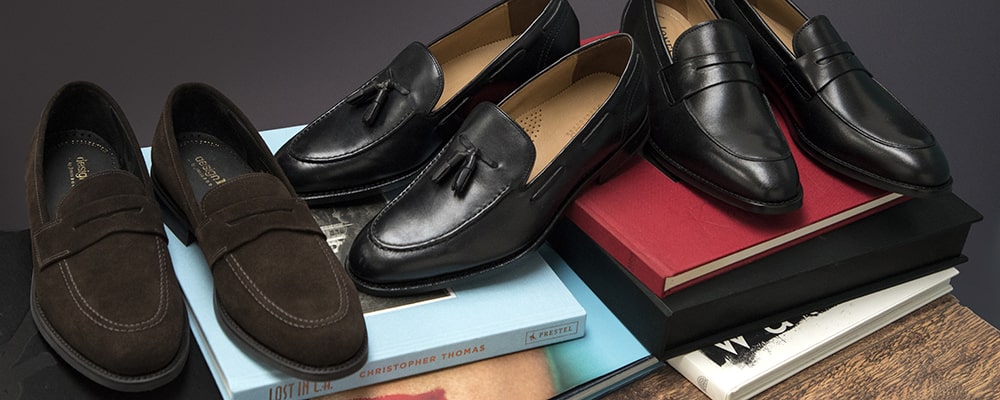 The loafer, timeless and sophisticated, a true sartorial investment for the discerning gent. Characterised by the slip-on silhouette, the loafer shoe liberates the wearer from laces. Free from frills and fastening the loafer is generally constructed with either a whole piece of leather or two sections with a signature apron seam.
The History of the Loafer
Bearing connection to the original moccasin construction, the loafer lends inspiration from traditional North American footwear. Initially worn by Norwegian fishermen in the 1930s under the guise 'Weejun', its easy slip-on design it proved a practical choice for the working man. In 1950's America, the loafer was a popular choice amongst students and young gents who were breaking away from the formal footwear classics and following the booming fashion trends of the post-war age.
Today, the loafer shoe remains a cult classic, a pinnacle wardrobe staple for gents who are dressing for the city or country. Practical and adaptable, the loafer is a great multi-tasker, socks or no socks, blending traditional appeal with a touch of contemporary panache.
The Penny Loafer
Affectionately named, the penny was a term was coined by guys who would stow their pennies and dimes for the payphone in the cut-out slots of the leather straps. Today the penny loafer is a particular favourite for gents with an astute taste, perfectly balanced between smart and casual, the penny loafer can be equally teamed with sharp tailoring or cropped chinos.
The Tassel Loafer
The creation of the tassel loafer emerged shortly after World War II a design modified from a pair of leather shoes with tasselled laces. From the college campus style-conscious to the office workers on Wall Street, the tassel loafer was a key style that contributed to the rising popularity of the men's loafer in 1950's America.
Jones Bootmaker Loafer Collection
Curated with the ethos, a good pair of shoes can make the outfit … and the man, our collection of men's loafers is made to accompany every gent through his smart to casual, work to weekend rotations.
Share this post