The Jones Bootmaker Spring Summer Collection Launch
Posted by Jones Bootmaker on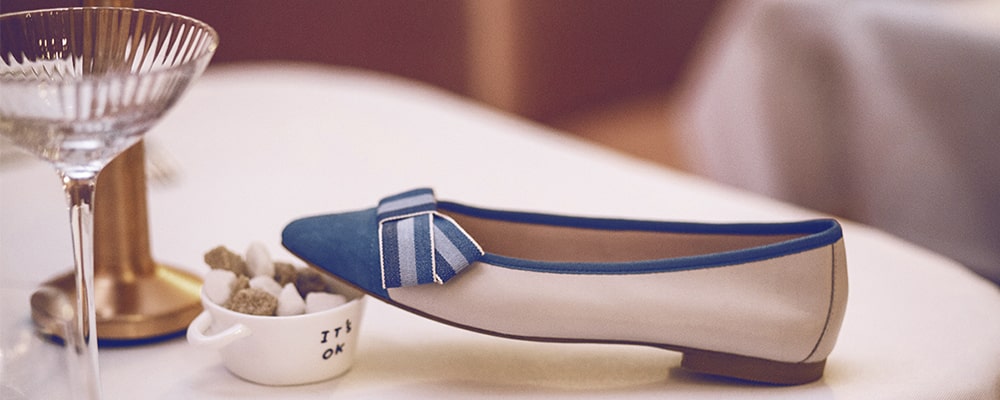 Last week saw the launch of our latest collection with an elegant breakfast reception at sketch, Mayfair. The fashion elite hot-footed it to the Instagram-ready breakfast meeting to be the first to see the Spring Summer 2020 collection, and a sneak peek of what is to come for Autumn Winter. With everyone in attendance from former ELLE editor Bonnie Rakhit, to Instagram royalty Carms, it was a London Fashion Week must. Described by fashion influencer Morag as an "utterly amazing event", guests in attendance also included Harriet Elton, junior fashion editor at Harper's Bazaar, Debbie Harper, Good Morning Britain stylist, and Paula Moore, fashion editor at Woman and Home.
Set to the stunning backdrop of the Glade, sketch's enchanted decoupage forest, the fashion set ate caviar and salmon blinis, viennoiseries and mini bacon Croque Monsieur before snapping selfies in the famous pod and crystal bathrooms in their Jones styles. After perusing our newest collection guests enjoyed a luxury express manicure by Secret Spa who joined us to give everyone a spot of self-care.
Described on the event invitations as a morning of 'breakfast, shoes and hand-picked gifts', the event was everything promised. Guests received an exclusive goodie bag of treats, whilst nibbling on individual fruit salads and mini American waffles. However, the fun didn't stop there, with world-renowned fashion illustrator Melissa Bailey on hand to beautifully sketch our stunning guests and their equally stunning Jones discoveries. Melissa (@melissabaileyboo on Instagram) gave our guests a sweet and stylish memento of their time with Jones and our newest collection.
Click
NEW IN
to shop our latest styles.
Share this post